Customer Reviews — Beko VRT61818VW Cordless Vacuum Cleaner with up to 60 Minutes Run Time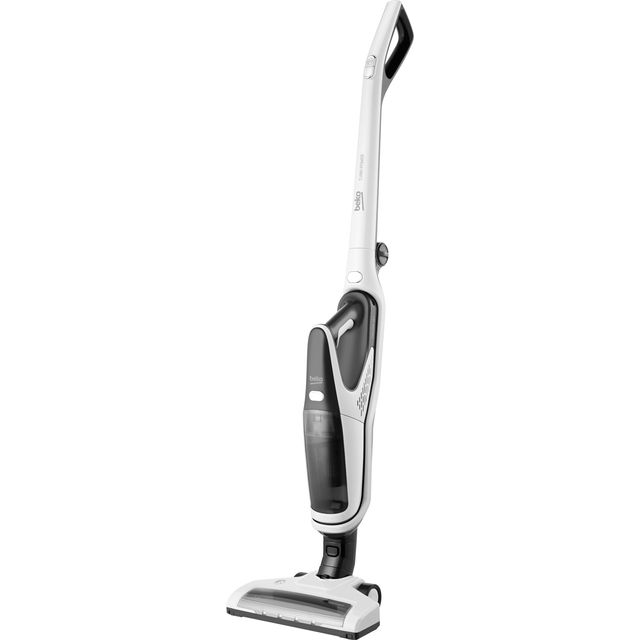 Customer Reviews — Beko VRT61818VW Cordless Vacuum Cleaner with up to 60 Minutes Run Time
Beko VRT61818VW Cordless Vacuum Cleaner with up to 60 Minutes Run Time
Up to 60 minutes run time from a single charge

Comes with a handy tool for corners and crevices

Lightweight - great for cleaning from room to room

Headlights illuminate your path for an easier clean

1 year manufacturer warranty
Delivery guys were superb and the product is brilliant
For such a light product this vacuum cleaner really cleans up! Would recommend it.
This is a great little hoover which works well on hard floors and the detachable hand-held part is good for the stairs. It's easy to manoeuvre and empty. It does take a little while to charge up but lasts long enough to hoover all rooms. It's definitely good value for money.
What an amazing vacum cleaner.light to hold easy to use makes light work of the stairs and general cleaning. I would highly recommend this product. There is nothing i dislike about it.
Wife absolutely adores it uses it all the time and loves how easy it is to empty and charge etc it's very good
Very good product plenty of suction light weight easy to use ??
Great hoover, light weight and good value for money. Looks good and the lights highlight everything that needs picking up on the floor. Would highly recommend.
Oh so easy, go slow, smashing ??
Absolutely nothing about this little gem is not to like. It won't be your heavy duty workhorse and I don't imagine anyone viewing a lightweight machine like this one would expect that. However it keeps the entrance hall extremely tidy, whizzes about the kitchen, deals with crumbs around chairs and sofas... we do like our teas and cakes in our house and in front of the telly lol. Love, love it I do. For a lightweight quick out and away machine it's definitely a keeper. Charges quick enough. Robust with clean lines. Yep 10/10 I think.