Customer Reviews — Karcher WV Black Edition WV 2 Black Edition Window Vacuum Cleaner - Black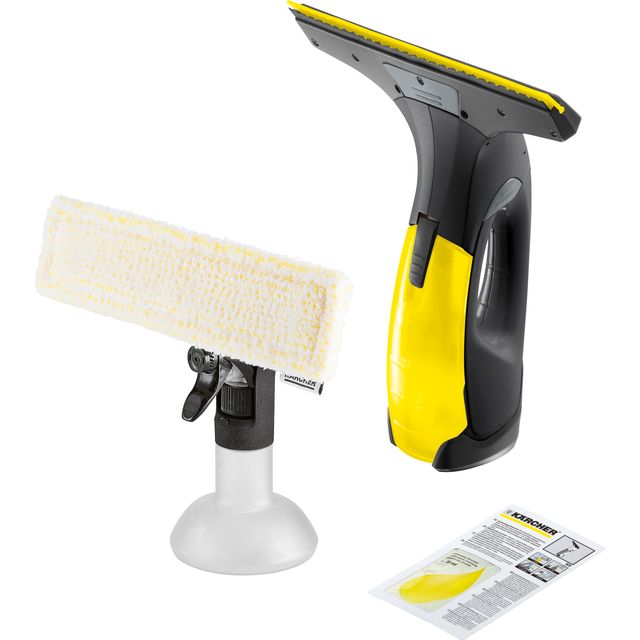 Customer Reviews — Karcher WV Black Edition WV 2 Black Edition Window Vacuum Cleaner - Black
Karcher WV Black Edition WV 2 Black Edition Window Vacuum Cleaner - Black
Up to 25 minutes run time from a single charge

Includes 280mm suction head

Quickly change cloths with EasyFix connection

Microfibre cloth cleans windows without scratching

Includes 20ml of window cleaning concentrate
Great 4 collecting water from windows but especially condensation in bathrooms. Wouldn't bother with the spray bottle. Common knowledge it leaks. I use an old spray bottle & a cloth.
Very pleased with my windows after using this product. Highly recommended.
Product clears condensation on all my windows in my flat within minutes, very little spillage and very useful for my glass dining table & shower screen! Would definitely purchase again
Sucks up the condensation beautifully
Needed this with the sudden cold spell, being in the house in Lockdown 3, heating on all day and night, leaving lots of condensation on the windows. After a charge it cleans up the condensation beautifully.
Karcher window vacuum Cleaner
Great window cleaner.cleans windows flawlessly.excellent quality machine.sturdy.great it comes with water bottle.well happy with product.
Karcher is a Game changer
You won't know the importance of this handheld vac until you use it. My bathroom was always wet. I used to use different type of squeezes to clean the tiles, shower screen but that made very little difference. Karcher Window Vac is a game changer. My bathroom is now completely dry and shower screen is shiny. It's a great value for money. Why didn't I buy it before.