Customer Reviews — Asus 15.6" Laptop AMD Ryzen 7 512GB Solid State Drive 8GB RAM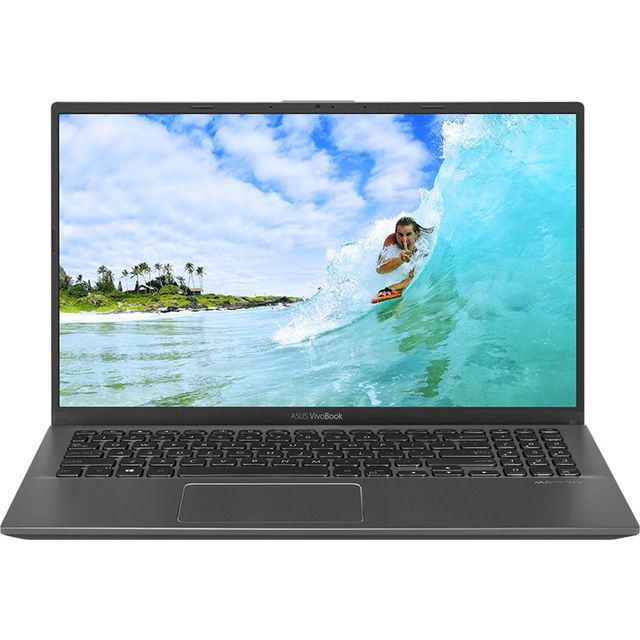 Customer Reviews — Asus 15.6" Laptop AMD Ryzen 7 512GB Solid State Drive 8GB RAM
Asus Vivobook X512DA 15.6" Laptop - Grey
Up to 9 hours battery life

Full HD screen - for a stunning, clear picture

512GB SSD offers loads of storage & super-fast loading

Ryzen 7 processor - ideal for demanding tasks & gaming

8GB of RAM delivers seamless multitasking
Fast for this price range
Good fast and at a good price
I got this laptop as I needed something to study data analysis tools on. So far I like it - fast, intuitive, the 15" screen is comfortable to look at and the keyboard with number pad comfortable to use. It's also very light and slim and the battery life good. Can't comment in the speakers as I haven't used them, I use headphones to listen to any online content. But in general a very good laptop for the price.
Asus vivobook is a fast and easy computer to use, once i had set a restore point and then using a 32gb usb stick made a recovery drive, the rest of the setup was easy. You do need a little basic knowledge, and i prefer using a mouse , i like that with a HDMI cable i can use my 50inch tv as a large monitor for zoom and other video use.I have had no problems with the laptop, 8GB memory is better than the 4gb memory model. I have a 9 year old asus laptop and that is still running well but slow compared to the new model, up grading is well worth it and asus is a brand i am familiar with.
Excellent everyday laptop
The spec on this laptop is excellent. It's quick to fire up and shut down, and handles tasks efficiently. Excellent value for the price. Very happy with my purchase.
Bought this as an upgrade from an old Windows Vista laptop. Certainly not disappointed. Speedy boot up and loading and blisteringly fast compared to the old one. Surprisingly thin and light as well. Happy customer so far.
Delivery service was excellent, my laptop was well packaged and not over packaged which is a bug bear of mine. Not used my laptop lots yet. But early indications say it will be perfect for my use. I like the way AO are frequently giving me updates regarding my delivery.
Chose this ASOS as a birthday present for my wife who has been slogging away on an ancient clunky laptop, so wanted something as sleek and stylish and as up to date as I could afford. ASOS as a brand got great reviews and this model ticked all the boxes. We're both really impressed with it; easy to set up, loads of useful features while not being burdened with useless gimmicks, great ergonomics, quick and loads of capacity. Only thing we don't like is the default Bing search engine but that's easily disabled.
I bought this as I needed a faster laptop for a child to do lockdown school work on. It totally lives up to its specifications. Bought it using my Nhs email, but unsure where my delivery charge was refunded to.