Customer Reviews — Lenovo 10.1" 16GB Tablet - Slate Black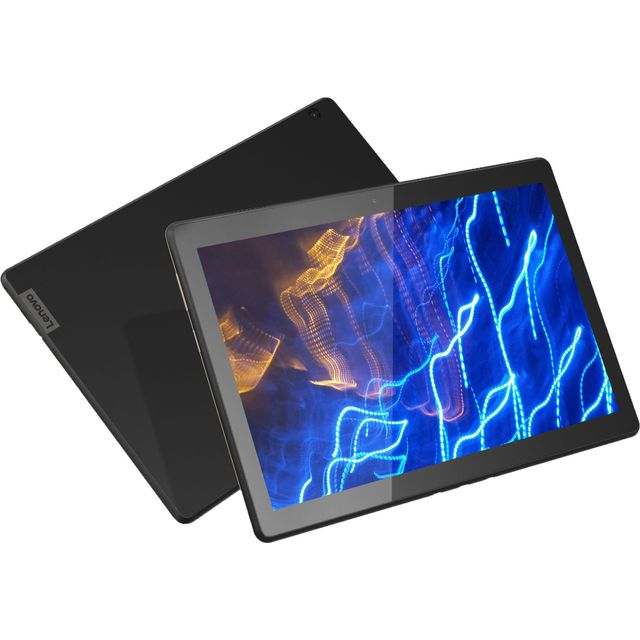 Customer Reviews — Lenovo 10.1" 16GB Tablet - Slate Black
Lenovo 10.1" 16GB Tablet - Slate Black
Android 9.0 Pie installed - adapts to personal use

HD screen - for great picture quality

16GB of storage with up to 9 hours of battery life

Rear camera - 5 megapixel for great quality photos

Supports Dolby Atmos for immersive, powerful sound
Perfect from the kids to the uneducated grandparents ??
Real easy to use, lightweight keeps up to speed what more can you ask for at a decent price! perfect first time tablet for anyone over the age of 5 I would say as has a kids corner to restrict usage aswel hope this helps ??
This is my second Lenovo tablet. Really pleased with performance and sharp screen, and excellent value for money
Good but memory features could be better
Great 10" tablet, got this for my kid. Downfall is that despite having external memory you can't use this for apps so the tablet gets full very quick. I got the 16gb version, have. 8 apps and there is only 40% of space left despite having 64gb memory card... Even with the 32gb version, I think it's still low memory... They should come with 64gb at least as standard...
Nice Tablet for my 85yr old mother. Light, decent speed, great screen size and resolution. Good value for money as an entry level tablet.
Amazingly quick, right I might be an oldie well into retirement and more used to laptops, but when my wife's niece persuaded me to get one of these I was, to say the least, very apprehensive. However, needless to say I am amazed at it's speed and simplicity of use, very portable, and considerable battery power. Considering my first confrontation with a 'Computer' was in 1962 and it took nearly all the Try floor of the CIS building in Manchester it was set in glass enclosedwater levelled room an serviced by pop staff .I t was an IBM and only a fraction as powerfull as this.
It looks great and seems to do the job I bought it for
Perfect for home schooling. The Apps load without any issues, video calling is clear (HD) and connected to my WiFi printer easily. Runs their cartoons and games without glitching. Great product, we now have two!