Customer Reviews — Lenovo Smart Clock Essential with Google Assistant - 3.8" Screen - Grey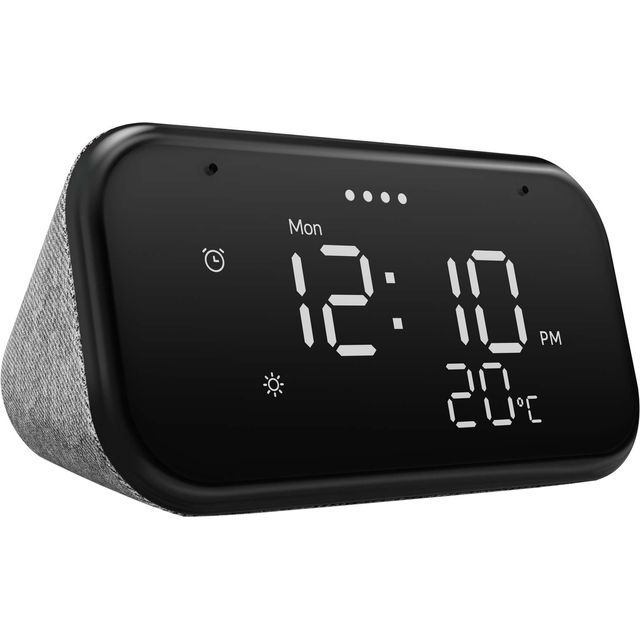 Customer Reviews — Lenovo Smart Clock Essential with Google Assistant - 3.8" Screen - Grey
Lenovo Smart Clock Essential with Google Assistant - 3.8" Screen - Grey
Voice-controlled WiFi speaker for your home

Google Assistant - ask questions, set reminders & more

Play music from popular streaming services

Control other smart devices in your home

Built-in nightlight gives your space a gentle glow
Brilliant. Actually wakes me up in the morning!
Absolutely love it .just a nice size for the side of my bed .good sound really for a small thing money worth spent
Love the google assistant. The alarm is loud enough to wake me. And easy to set either using your voice or or from the buttons on the top. My only criticism (and it's only a minor one) is the microphone could be a little bit more sensitive.
the smart clock is a brilliant product and easy to start with it being on your phone as well
Super quality at an amazing price.
I love it. Super quality at an amazing price . The sound quality is great & goes really loud!! It's so easy to set the alarm just using voice commands. It can access my diary so can ask every morning what I have in your the day. Just disappointed I can't access my Amazon music account through it, just Spotify.
Excellent little smart clock,even has a built in nightlight on the back Should have more instructions with it in a booklet,use youtube to find out all the features available.Responds well to voice control Only complaint is that the clock display should a bit duller when its lights out Basically a great purchase for not a lot of cash
Does exactly what you expect from it.
Great product , does exactly what it says on the tin! Great price