Customer Reviews — Lenovo Smart Clock Essential with Google Assistant - 3.8" Screen - Grey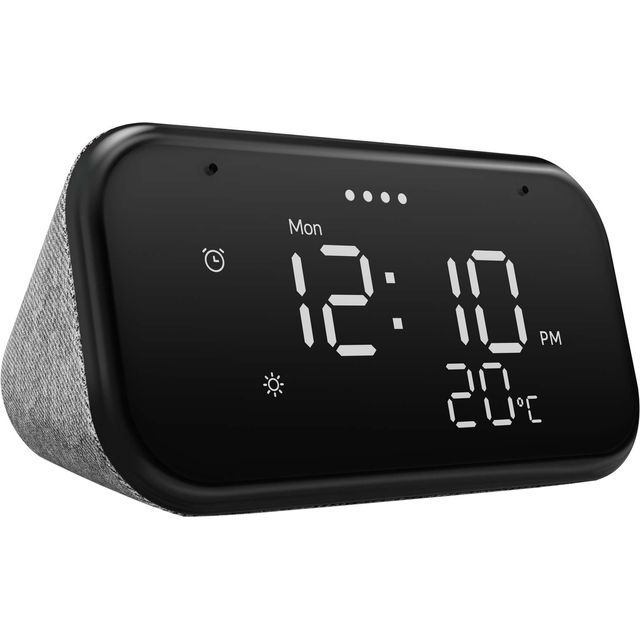 Customer Reviews — Lenovo Smart Clock Essential with Google Assistant - 3.8" Screen - Grey
Lenovo Smart Clock Essential with Google Assistant - 3.8" Screen - Grey
Voice-controlled WiFi speaker for your home

Google Assistant - ask questions, set reminders & more

Play music from popular streaming services

Control other smart devices in your home

Built-in nightlight gives your space a gentle glow
Good product easy to set up
very useful and easy to use
Neat little smart clock. Good speaker for its size and lots of features to explore. Great price too.
Great little smart clock. Easy to set up and easy to see the time all hours of the day and it doesn't take up too much space on the bed side table.
Great clock with smart speaker function
Really easy to set up, lovely size and nice bright (but not too bright) display. Bought one for each of my daughters and they love them, especially the "Hey Google" function. Bargain price for a great clock, and a smart speaker.
I wanted a clock of this type for my brother in law, who is showing signs of dementia. The product appeared to be the simplest choice but when it arrived it was clear that it could only be set up with an associated Google App. The instructions for finding and using the App were brief and not at all clear to me and the print was tiny. I have not given up hope but to set the clock up I will need IT help from a young nephew.
John, retired accountant, Glasgow
This product was recommended to me by a colleague as I mentioned I needed a new alarm clock. For the price, it was cheaper and more stylish than others I had seen - although not a fan of smart devices I decided to buy anyway. In terms of look, it's simple and simple is what I wanted. Nothing fancy and tells the time and temperature. You can also sync to Google Home if you will use the function, however there is an option to turn the microphone off (however unsure if it still listens in). I've cast music from my phone a few times but the manual does state it can be synced to your spotify or YouTube accounts for music searches via the Google voice command. All in all, for under £20 you can't go wrong. But as this is to be used in my bedroom I do wish I brought another clock.
Great value, great product