Customer Reviews — Lenovo Smart Clock Essential with Google Assistant - 3.8" Screen - Grey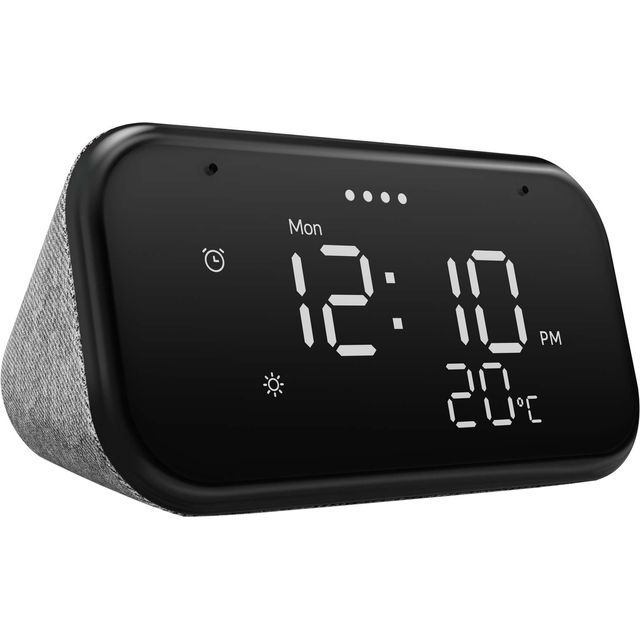 Customer Reviews — Lenovo Smart Clock Essential with Google Assistant - 3.8" Screen - Grey
Lenovo Smart Clock Essential with Google Assistant - 3.8" Screen - Grey
Voice-controlled WiFi speaker for your home

Google Assistant - ask questions, set reminders & more

Play music from popular streaming services

Control other smart devices in your home

Built-in nightlight gives your space a gentle glow
Perfect product and fast delivery.
Let down by Google Home app
Good smart clock and with a little practise you can set alarms via voice command, change the screen brightness and control the nightlight. The Google Home app does not have all the options that are shown in some online video tutorials and the settings that are there (night mode, alarms and timer, etc.) are buried quite deep in the menus which is a bit frustrating. Also cannot set or edit alarms via the Google Home app, can only delete existing alarms. I assume the Google Home app varies between UK and US versions? Still a good alarm clock with the bonus of being a Google Assistant smart speaker.
Good overall product, a little disappointed with speaker quality when you compare it to a Google nest mini, but as a built in extra to an alarm clock it's good value and an added bonus to have Google included.
Great product at a great price. Easy to set up and use.
Lenovo Smart Clock Essential
Excellent kit. Connected with Google Home and responds to voice commands.
Way too bright during the night, even at lowest brightness setting
The product has the potential to be excellent, the only let down is how bright it is during the night. It is either too bright or the screen is off altogether which kind of defeats the object. A software release to fix the issue has been done but it is still too bright. I have read a few forums and a suggestion on Reddit was to purchase a Red film and still it to the screen but my wife isn't willing to do that. I will probably return the device as it is not suitable.
Very good and bright clock. Google response very hit and miss.
A bargain for your bedroom
A truly excellent device -it has changed my bedroom completely, and for the better. It is so versatile that I am amazed that it can do so much for the price. A genuine bargain!