Customer Reviews — Lenovo Smart Clock Essential with Google Assistant - 3.8" Screen - Grey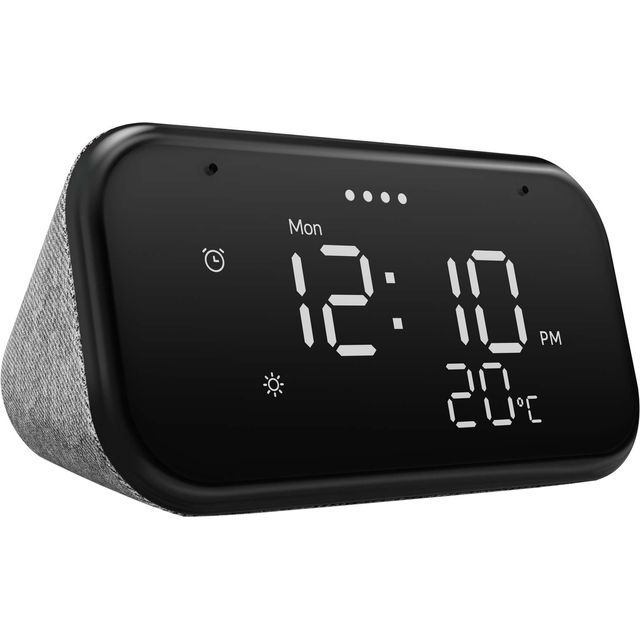 Customer Reviews — Lenovo Smart Clock Essential with Google Assistant - 3.8" Screen - Grey
Lenovo Smart Clock Essential with Google Assistant - 3.8" Screen - Grey
Voice-controlled WiFi speaker for your home

Google Assistant - ask questions, set reminders & more

Play music from popular streaming services

Control other smart devices in your home

Built-in nightlight gives your space a gentle glow
Very disappointed - need a smart phone to make it work
Sending it back - my 11 year old doesn't have a smart-phone, which appears to be a pre-requisite to get the thing working. He's very disappointed.
The display is supposed brighten up during the day and dim during the night but the sensor isn't working, it's dim all the time and during the day I can't see what time it is.
Not working very well. Google assistant integration is not great
Some nice features for a digital clock but hopefully these will be developed further to complete the device. For example the screen brightness needs to reduced even further in the dark. The current lowest level still lights up the whole room! For such a small speaker the sound quality is better than expected.
Lenovo Smart Clock review
Easy to setup, alarm sound is good too. Impressed can also stream music from my phone through it. Some voice commands don't work but otherwise is a fab alarm clock.
Good value and does the job.
Fine and easy to set out, once I ignored the useless tiny instructions and followed advise on Youtube.
Great clock, good sound, easy to set up.