Customer Reviews — Lenovo Smart Clock Essential with Google Assistant - 3.8" Screen - Grey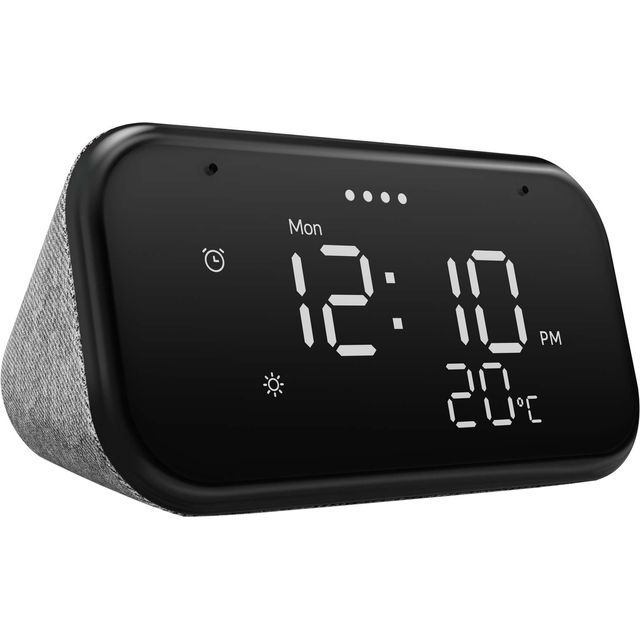 Customer Reviews — Lenovo Smart Clock Essential with Google Assistant - 3.8" Screen - Grey
Lenovo Smart Clock Essential with Google Assistant - 3.8" Screen - Grey
Voice-controlled WiFi speaker for your home

Google Assistant - ask questions, set reminders & more

Play music from popular streaming services

Control other smart devices in your home

Built-in nightlight gives your space a gentle glow
A very nice and elegant little digital clock.
It was very easy to use, it works so well and is definitely a recommended product.
Very good and useful alarm aswell as a clock
Remarkable value for money
Really remarkable value for money. Simply ask Google to do most things like set the alarm, volume or the display brightness, and select and play your favourite radio station or music.
Excellent value for money
I purchased two of these. And I'm glad I did. Such a clever little thing connected easily to my Google Nest hub, it has a handy little night light too. Well worth the money. If your hesitating about getting one, then don't, just get one you won't be sorry.
Good addition to my home and very useful
I had difficulty linking the clock onto my wifi network to begin with as it did not show up on the google home app. I switched the clock off then later tried again and it linked up with no problems. I find the the clock does not register my voice unless I speak directly at it; ie if I am lying in bed it does not respond to my commands, whether it is because I am not speaking loudly enough I am not sure. Otherwise it dims the display in the dark and sets alarms, plays music/radio and I am pleased with it. I need to learn the best commands to use to avoid confusing the google app in the clock :)
Excellent little smart clock.
Excellent little smart clock perfect for my needs. Happy with the price as well.