Customer Reviews — Zanussi ZPGF4030X Built In Electric Single Oven and Gas Hob Pack - A Rated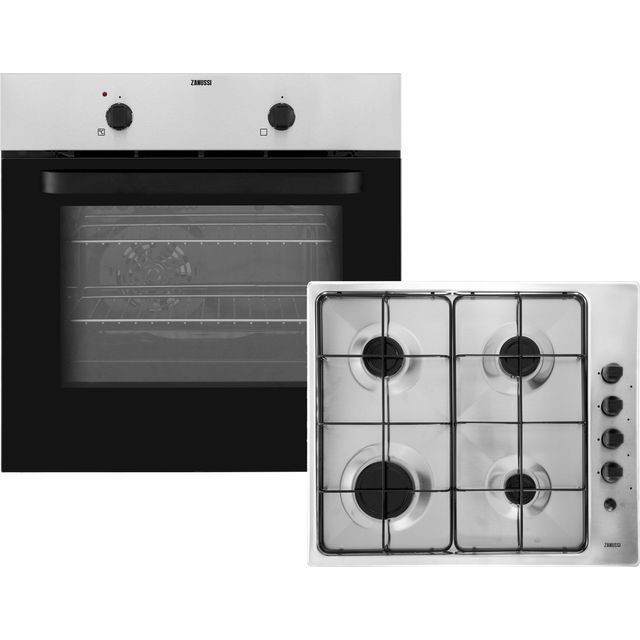 Customer Reviews — Zanussi ZPGF4030X Built In Electric Single Oven and Gas Hob Pack - A Rated
Zanussi ZPGF4030X Built In Electric Single Oven and Gas Hob Pack - Stainless Steel - A Rated
Electric single oven and gas hob package

53 litre electric oven features a handy grill setting

Grease-proof enamel coating makes oven cleaning easy

4 burner gas hob with easy-to-use rotary dials

Oven fits at eye level or under a worktop and 60cm hob
All good, easy to light hob, quiete fan oven, recommended
Looks really good and easy to use
Very pleased with oven and hob. Looks smart and is extremely straightforward. Oven heats up quickly and hob so easy to clean.
Very satisfied with the purchase. Both oven and hob are working fine. They look good as well.
For a no frills hob n oven this is great. The oven is very basic but useful. The hob is much better and comparable to higher models. Only drawback is that you cannot balance woks or other utensils with curved bottoms.
Extremely happy with oven and hob. They look good and work very efficiently. There is nothing that I don't like about either item.
Other day our oven blew after over 8 hrs of good service. Went on AO as used before for washing machine and such. And ordered this set to replace the broken oven and hob (might as well update old one) Within 5 days new equipment delivered and installed. So easy to use and interior of oven really easy to wipe clean afterwards if necessary
Really great buying experience, with a helpful online team. The delivery information was accurate and useful and everything went smoothly.