About Us
Everything we do revolves around our devotion to happiness and amazing customer service
Award Winning
We put you, our customers at the heart of everything we do, ensuring you get the best experience around.
Don't just take our word for it! We've won numerous awards for our website and customer service, here are just a few of them: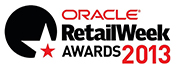 Delivery...
when you're in!
We deliver in the evenings for people who work during the day, and in the day for people who work in the evenings.
And did we mention we deliver 7 days a week?
Yep, even the weekend!
More info
4000+ products
to choose from
Whether you're after a new washing machine to replace your broken down one, or a whole new set of products for a kitchen re-furb, we've got a huge selection to choose from.
Our 360, 000 sq ft warehouse in Crewe
2000 John Roberts, our CEO, was in the pub with his friend, who bet him £1 that he couldn't sell appliances online - he took up the challenge!
2001 John launched Appliances Online, the group's first website selling white goods.
2009 We acquired two-man delivery company, Expert Logistics. We also launched our Facebook page in 2009 (and it's been growing ever since!).
2010 We launched our in-house video production facility. Today, the facilities have grown to include 3 studios and a small team of presenters and you'll see the video reviews across the site.
2011 We were voted number 63 in the Times 100 Best Mid-Sized Companies to Work For!
2012 We launched our brand spanking new customer service centre in Manchester city centre, creating approximately 150 new jobs. Plus, we went up a whopping 58 places in the Times 100 Best Mid-Sized Companies to Work For to be voted number 5!
2013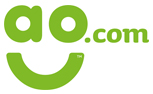 Appliances Online re-launched as ao.com! We won the PayPal Best Large Pure Play Etailer award, hit 1 million fans on Facebook, showcased our TV adverts, and moved into our new head office. Phew! We moved up to number 4 in the Times 100 Best Mid-Sized Companies to Work For too!
2014 Once again we were voted number 4 in the Times 100 Best Mid-Sized Companies to Work For, and we won the Customer Service Initiative award at the Oracle Retail Week Awards. We also floated on the London Stock Exchange.
2016 Our brand new range of laptops, desktops and computing accessories was launched! Because we know how confusing this tech can be, we created the very best help and advice section with the aim of helping people find their perfect computer. It's all about offering our customers a new way to learn about and buy the latest technology, without any of the complicated jargon!