Exceptional care for your clothes
Discover the latest innovations in AEG's laundry range, offering more care for your clothes for the best ever results.
Shop all AEG laundry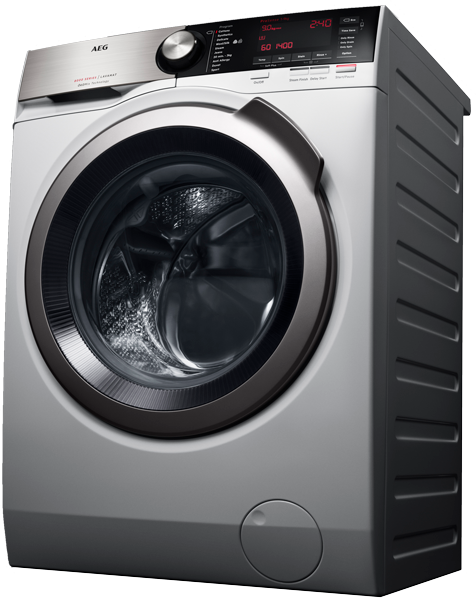 Protecting your whole wardrobe
Look good and feel even better thanks to the ultimate care your clothes get with AEG's new range. Your outfits deserve the protection that only a quality appliance can give. AEG's exciting technology will ensure your clothes last longer than ever before. So with your favourite garments looking as good as the day you bought them, wash after wash, you'll always be at your best.
Shop all AEG laundry
Cutting-edge tech, revolutionary care
AEG are known for innovation. The new features in their latest washing machines help to protect your clothes like never before:
Enjoy a kinder, more efficient wash with SoftWater technology, which purifies and softens water
Your laundry will be cleaner and softer thanks to OKOMix, which pre-mixes detergent and softener
Take the strain out of ironing with ProSteam, reducing creases in the wash
Save energy and prevent over-washing with ProSense weighing each load and tailoring programme times.
Shop washing machines
Discover the AEG washing machine range
Make your laundry day a breeze

"I don't want to worry if my washing will shrink and the way in which this machine works, has taken all the stress out of laundry day"