Customer Reviews — Nintendo Switch Pro Gaming Controller - Black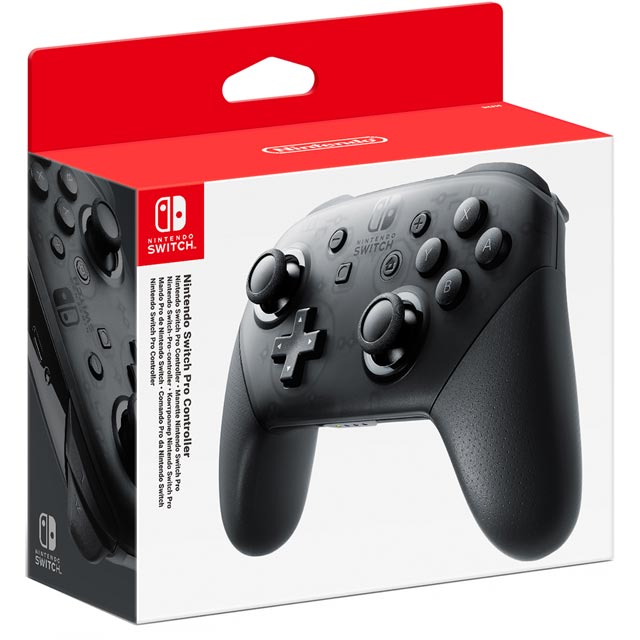 Customer Reviews — Nintendo Switch Pro Gaming Controller - Black
Nintendo Switch Pro Gaming Controller - Black
Pro Controller for Nintendo Switch

Connect to the console wirelessly or via USB

HD Rumble creates precise vibrations for immersive play

40 hour battery life for handheld gaming

Recharges when connected to the Nintendo Switch console
Feels good, the button feels a lot less flimsy than the original joycon controllers
Controller Comfort & Familiarity
Microsoft have for a long time now, made the best controllers for their consoles and now at long last Nintendo have followed suit with an equivalent for those of us not with tiny hands. Not since the N64 have my fingers thanked me so much after several hours of gaming.
Great controller. Feels premium and the battery lasts for ages. Well worth the money even if you're a casual gamer
Amazing controller 10/10 works great would recommend
Well made product very comfortable to handle far better for gaming than using the joy cons I would highly recommend this controller to other Nintendo gamers. Highly satisfied 10/10.
Fantastic controller, wish I had bought it sooner, feels perfect for all Nintendo games.
So much easier to use than the joycons