Customer Reviews — Nintendo Switch Pro Gaming Controller - Black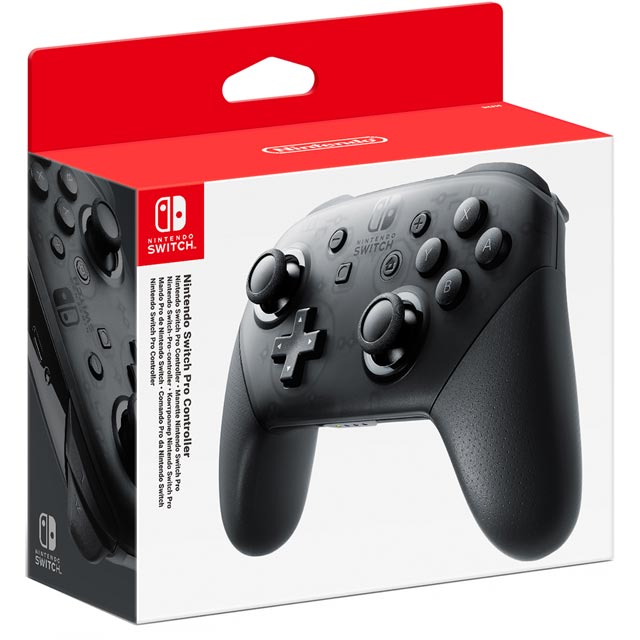 Customer Reviews — Nintendo Switch Pro Gaming Controller - Black
Nintendo Switch Pro Gaming Controller - Black
Pro Controller for Nintendo Switch

Connect to the console wirelessly or via USB

HD Rumble creates precise vibrations for immersive play

40 hour battery life for handheld gaming

Recharges when connected to the Nintendo Switch console
Nice little accessory for the console wether you're a gamer or not. Easy to use
Just what I was looking for as a gift. The person I bought it for is delighted with it.
The controller great to use, it fits my hands better than the joy cons and the larger toggles and buttons make life a lot easier and more comfortable on hands to use.
Fast Delivery / Best Price
Not much to say about this product. The price was perfect, quality is amazing and really fast delivery service using the most basic option.
Big improvement over the joycons
Much more comfortable than using the joy cons attached to the dock, at least with large hands. The joysticks click a tiny bit when you first move them from their central stationary position, but a bit of searching suggests this is normal.
Excellent, saves the joy cons developing drift. Proper quality controller.
Really good game pad, tricky to charge
Really good and comfy. I find I can only charge it by using the switch power adapter or the usb plugged directly into the switch.
Brought the pro controller after considering a cheaper 3rd party one, glad I did you can feel the quality. Price wise ao are the on a par with others but decided to buy here as you can be sure you're getting exactly what you pay for Over all very happy again