Customer Reviews — Wpro C00379992 Replacement Water Filter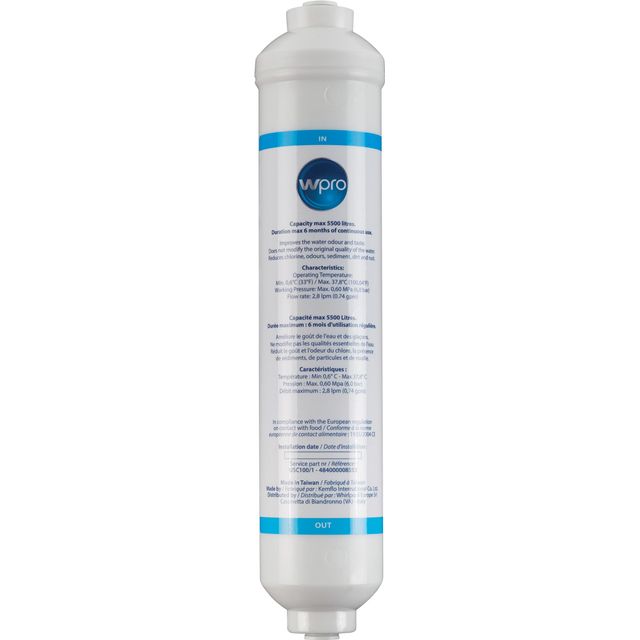 Customer Reviews — Wpro C00379992 Replacement Water Filter
Wpro C00379992 Replacement Water Filter
Suitable for a variety of American fridge freezers

Replacement filter keeps water tasting great

Filters around 5,500 litres of water in its lifetime

Filter will last for approximately 6 months

Water Filter Filter Type
Amazing product. The water tastes better than bottled water.
The LG door in door fridge freezer Matt black
We have had this new fridge for just over a week now, it is exactly the same size as our 21-year-old American fridge that they took away, but inside it is so much bigger it is a fantastic fridge freezer it looks fabulous and my wife who didn't really want it is so impressed we are delighted with this fridge it's the height of technology and it's just beautiful.
Not used yet, as the appliance was fitted with one, so did not need it at this time.
Not too pleased with filter siting . Much more fiddley than my previous appliance. You have to pull the freezer out from the housing , turn off the water at the mains and then unplug the water pipe before fitting new filter .
Very pleased with my new American fridge freezer. Stylish, makes good sized ice cubes Drinks door saves energy and keeps fridge cool not so much cold loss.
Love my LG American f/f . I particularly love the double fridge door which saves opening the main fridge when you need a frequently used item.
Great fridge freezer. Like the compartment that can be either fridge or freezer. Very quiet running.
Replacement filter, great tasting water.
Just purchased a replacement for my fridge freezer but great they last 6 mths. Water tastes so much better now.
Fabulous! So much space! Sensational for cold water and ice! Thank you.