Customer Reviews — AEG LX5-2-4T Cylinder Vacuum Cleaner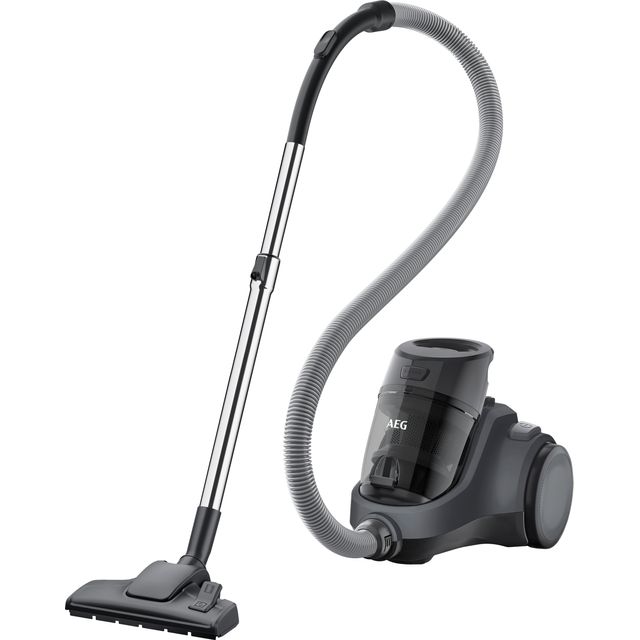 Customer Reviews — AEG LX5-2-4T Cylinder Vacuum Cleaner
AEG LX5-2-4T Cylinder Vacuum Cleaner
Bagless cleaning - easy to empty and no bags to buy

Special cleaner head for carpets and hard floors

1.8 litre dust capacity

Filter system separates dust for thorough cleaning

Effortlessly empty the dustbin at the touch of a button
Fab price for a good product
Really good quality for honest price
I'm only giving 4 stars cause it's difficult to operate the vacuum on the carpet. Somehow that brush it's not going smoothly on the carpet surface. But all in all it's a good vacuum cleaner, with good suction and easy container to empty
AEG cylinder bagless vacuum
Strong suction even on lowest setting. At full suction strength it's difficult to push on a carpet, but I don't see that as an issue, as it is great on tiled flooring and floorboards. The tools are a bit flimsy, but will do for the price. Otherwise, the build quality is good and it's easy to empty. All-in-all, for the money a good purchase and I'd recommend it as an affordable alternative to the likes of the (overpriced and overhyped) Dysons.
Very satisfied with this product, the suction is very strong so we have to keep it at the lowest settings when using it on our carpet floors, but it works well on any surface. Very light to lift and easy to move and empty, adjustable wand height for comfort of use, reaches well every corner of the house.
Good powerful vacuum cleaner
Great vacuum cleaner Powerful and plenty of attachments.
Not very effective on carpets, OK on hard floors
I read a lot of positive reviews about this vacuum cleaner and on the basis of this, and the fact I own 2 other AEG products (dishwasher and washing machine), I thought I was buying an excellent product. On a positive note, the suction is very good and can be adjusted depending on the surface but conversely, the suction is so strong and clamp like on the carpet, that it makes moving the brush-head difficult. Even lifting the brushes on the foot pedal to avoid "scraping" the carpet still does not improve the flow of movement across the carpet. I've tried reducing the suction but it makes no real difference. Also, when I've tried to vacuum up an obvious bit of fluff on the carpet, I can go over and over it and it frustratingly does not pick up. Looking at the brush-head, the wheels are very small and there is no rotating brush and I think this is the issue. My old vaccuum cleaner had bigger brush-head wheels and a rotating brush and it picked up everything. I'm really disappointed as the suction on this cleaner is superb, but it's just not good on carpets. I've hard-floor floors too and can say, it seems to work fine on them but with a house that is mostly carpeted, this has been an expensive mistake.
Took delivery of this product last week and woul recommend it the power control is excellent and the cylinder is easy to empty and lite to pull along