Customer Reviews — Sony PlayStation Wireless Gaming Controller V2 - Camouflage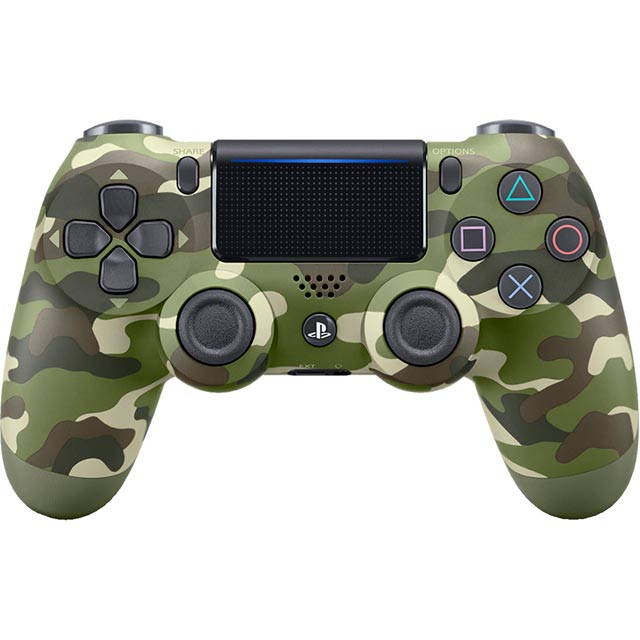 Customer Reviews — Sony PlayStation Wireless Gaming Controller V2 - Camouflage
Sony PlayStation Wireless Gaming Controller V2 - Camouflage
Compatible with PlayStation 4

Share button - put your best moments on social media

Touchpad offers more ways to play

Charges via USB - connects to any computer or PS4

3.5mm input - connect your wired headphones
My boys are going to love this design. It's one their friends don't have. ??
Great product, my son loved it! He prefers it to the normal plain colour ones
The item is perfect! Got it for my boyfriend for christmas and I know he'll love it! Really good service and cannot fault deliver at all. 5/5
My son loved it great to play with, easy to charge up, can play with no wires attatched its great. worth the price.
I am verry happy whith this product. Thanks you verry much
Great Looking Controller! A×
Its a standard PS4 controller and works just the same as the controller you'd of received with your console. However the design on the controller is Camouflage and looks brilliant. I love getting different looking controllers instead of the boring standard black. This one is one of the nicest Ive seen.
Works perfectly fine, no problems so far and really cool design
Scratched but otherwise good controller
Great controller but was scratched on the black tab even though its new and came packaged. Purley a cosmetic issue as other than that plays well.