Customer Reviews — Sanus Advanced VLT6-B2 Tilting TV Wall Bracket For 46 - 90 inch TV's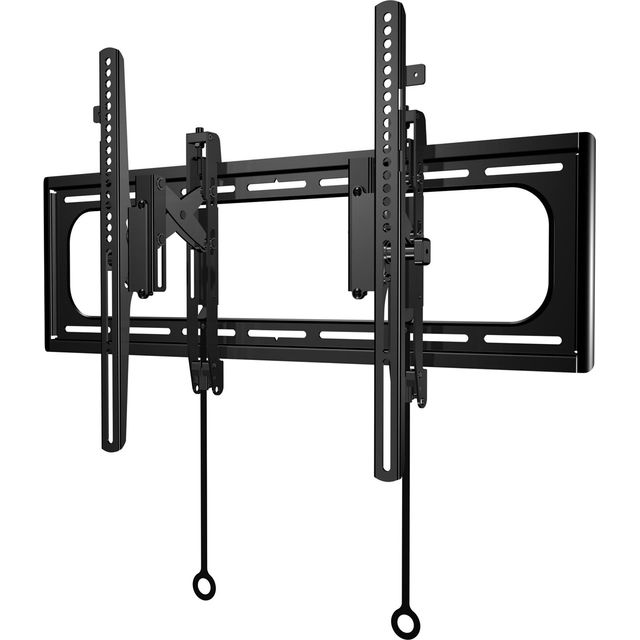 Customer Reviews — Sanus Advanced VLT6-B2 Tilting TV Wall Bracket For 46 - 90 inch TV's
Sanus Advanced VLT6-B2 Tilting TV Wall Bracket For 46 - 90 inch TV's
For use with TVs from 46 to 90 inches

Maximum TV weight - 68kg

Tilting wall mount - gives the perfect viewing angle

Minimum VESA size - 200 x 100mm

Maximum VESA size 600 x 400mm
Clear instructions, and very easy to install.
Great product cant fault it ?? I would buy again the tv is clear as day great tv the colours are super bright and vibrant I love it
Outstanding piece of kit. Very easy to fit once a few very simple measurements had been made and a small amount of drilling done. Instructions were first class and very clear and easy to follow with the TV safely mounted to the wall in under an hour. One caveat is that two of us were needed to hold the tv and align it up to the bracket. That aside, real quality item and the tilt function is superb too. A* bracket.
Easy to put up and adjust, very sturdy, great product
Does the job it's suppose to do
Easy to put up and holds a decent amount of weight it also gives you various different boot sizes for the tv and different fixings for your wall
Does what it says on the tin
It's a wall bracket. What can I say. Instructions were easy to follow, my TV is now attached to the wall.
Perfect, It was very easy to order my products online and delivery was extremely fast. Alot of businesses talk about their excellent customer service but A.O actually deliver. I will use A.O again in an instant. Thankyou for an easy pleasant transaction from start to finish. I will be a returning customer in the near future.
Best Bracket For Big TVs And So Easy To Fit
Frankly the best bracket on the market - and fitted this to a solid brick wall for a LG 55" / 18 kg TV. Certainly worth the price - I used this to replace a cheaper bracket that I spent days trying to get level and fitted this bracket within 30 mins perfectly. 1. Easy to fit - template in box and onlne videos 2. Heavy duty wall screws that mean the bracket won't budge once fitted - no fear of this falling off the wall! 3. Simple to lift the TV on and off the wall - just pull the straps to remove and click back in place once the aligned to the top rail 4. Can adjust every aspect even if you don't get the wall bracket fully level unlike many other brackets 5. Pulls out to allow you to get to the sockets behind the TV 6. Can slide it left/right on the bracket to centralise however you need 7. Adjust up/down using the supplied allen key to get 100% level 8. Pulls from the wall 9. Tilts forwards and backwards 10. Selection of screws and spacers to fit your TV correctly to the bracket I'm so pleased with this bracket!