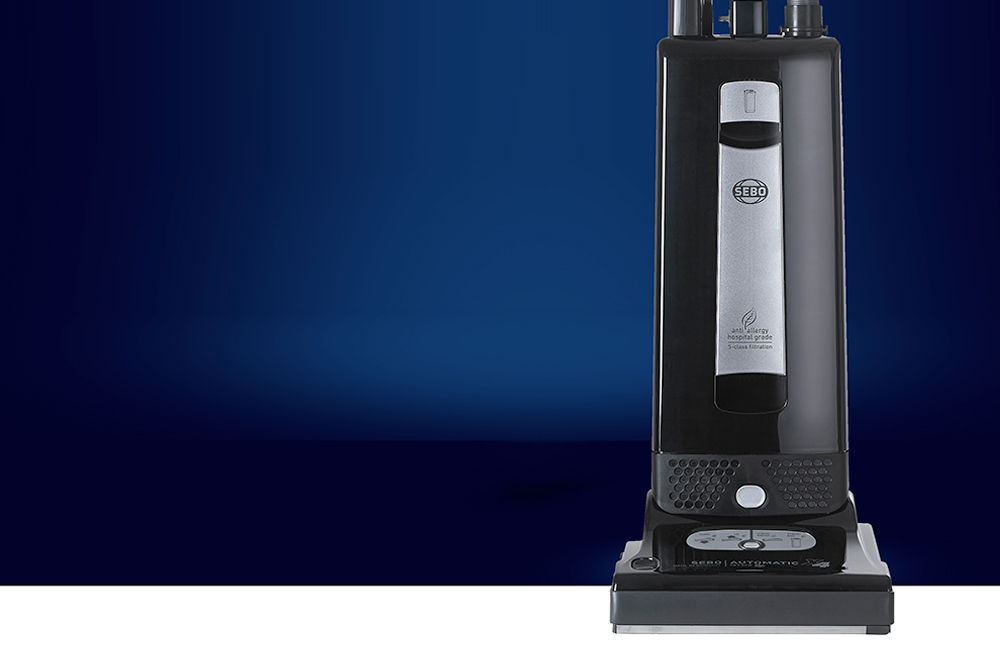 Cleaning
made easy
Powerful vacuums for every floor
Get to know Sebo
You can count on Sebo vacuums to be really powerful and have no problem tackling the most stubborn dirt. They're incredibly reliable too, which is why they're used in hotels worldwide. They were invented in Germany, so you know you're getting something, efficient, long-lasting and high-performing. And with different models dedicated to different tasks, there's no floor that can't be tackled.
Shop Now
Airbelt
Compact and discreet, the Airbelt cylinder model is great for smaller homes and flats. Don't let the size deceive you though, because it's still packed with power to leave your floors beautifully clean. As it's a cylinder model, it's really lightweight and easy to manoeuvre. Plus the Airbelt is also super quiet, making moving from room to room seamless and smooth.
Shop Airbelt

Automatic
Introducing Sebo's most powerful model, the Automatic upright vacuum is perfect for large floorspaces. Reaching those difficult places like underneath beds, furniture is effortless, as it can lie completely flat so no spot is left untouched. It's a really reliable, strong model that you can trust to remove the most stubborn dust and dirt, time after time.
Shop Automatic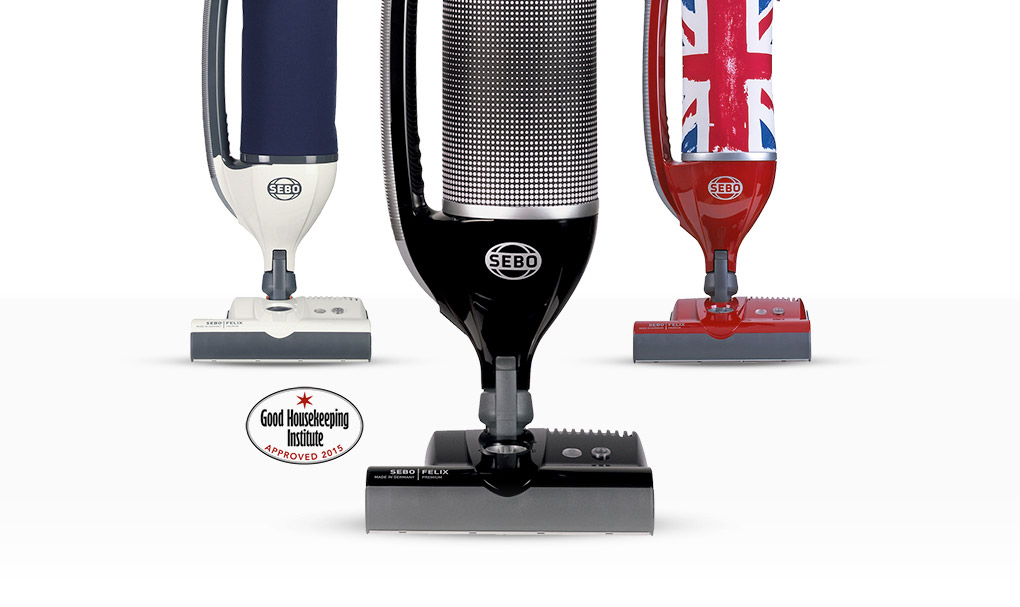 Felix
Perfect if you've got stairs to climb and a lot of rooms to tackle, Sebo's Felix upright model is incredibly lightweight. With vibrant colours and funky patterns available, the Felix is bound to be a statement piece in your home. Tight corners and awkward spaces don't seem so difficult to reach thanks to the rotating neck. Combining practicality and style, it's no wonder that it's been recommended by the Good Housekeeping Institute.
Shop Felix Range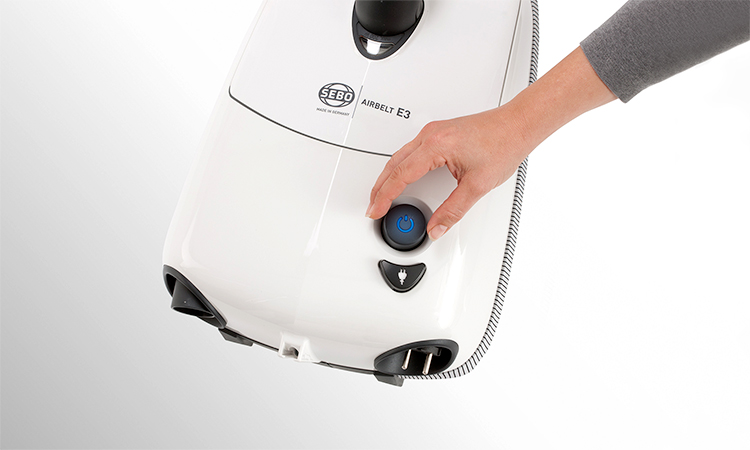 Allergies
With Sebo, you're protecting your family as well as keeping your home clean. Perfect for allergy sufferers, they get rid of any trace of dirt and dust. Every model is bagged, which means allergens stay tightly locked away and out of your home. But don't just take our word for it, as they've been awarded The British Allergy Foundation's seal of approval.
Shop now