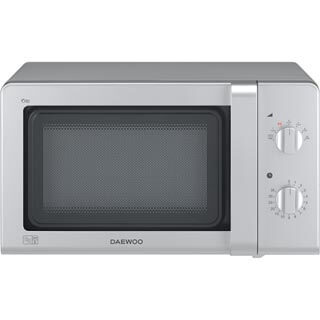 Our fantastic range of microwaves includes freestanding models that'll sit on your worktop, as well as integrated or built-in microwaves that are built into your cupboards to give your kitchen that clean, sleek feel.
We offer a load of well-known household brands too, like AEG, Samsung and Bosch and Neff microwaves. This means that when it arrives at your door, you know you'll be getting a microwave you can trust.
Microwaves can now do a lot more than just heat up ready meals. We have models that sizzle sausages with the grill function, and others that have an oven setting. Or, we even sell combi-microwaves that have both a grill and oven.
As well as standard stainless steel or white and black microwaves, we also have colourful options like cream, red and blue. So if your kitchen has a theme, you'll be able to find a model to match your other appliances.
When you're considering buying a microwave, head to our helpful buying guide for tips and advice on what to look for. Plus, when you're ready to start shopping, check out our best microwave oven or Black Friday microwave deals pages all through November. And if you want it quickly, we have a range of microwaves for next day delivery.