Customer Reviews — Russell Hobbs Pressurised Steam Generator Iron - Purple / White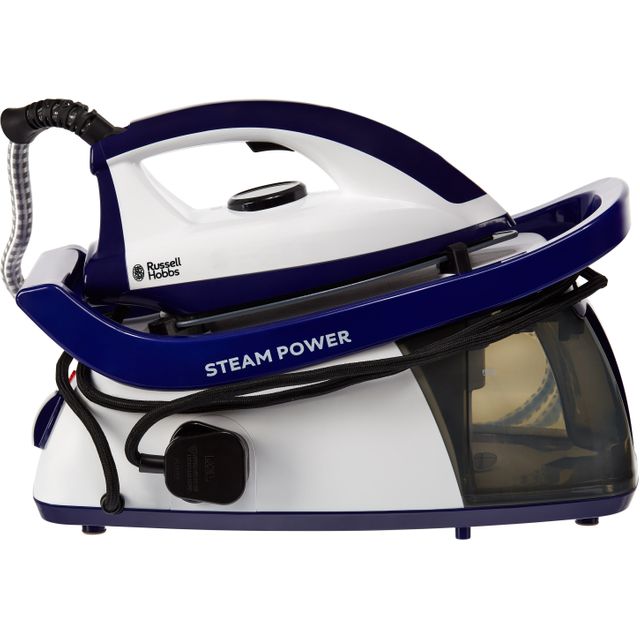 Customer Reviews — Russell Hobbs Pressurised Steam Generator Iron - Purple / White
Russell Hobbs 24440 Pressurised Steam Generator Iron - Purple / White
Pressurised for extra powerful crease removal

Ceramic soleplate glides easily over all fabrics

Quick 1 minute heat-up time

Easily steam curtains and hanging garments

Prevents limescale build-up and protects your iron
Great product really light would definitely review recommend
Had the iron around a week and used it a few times. Have to say, best part is the the water compartment which can be detached to fill. Makes life so much easier and is economical when steaming. Speaking of which, plenty of steam, quick to heat and good value for money. Very happy so far!
Love it bestvone so far. Have had 3 different makesoverthe years. This is lovely
Really pleased with this product.
Really pleased with this product, never had a steam station iron before and it really cuts down on my ironing time and is so simple to use. Thought I'd miss having the water spray feature but really don't need it with the power of the steam and the length of the cables is great too. The only down side I would say is it's quite noisy as it builds up the pressure for the steam.
Top notch iron with plenty of steam!
Absolutely top notch iron. lightweight but the base is heavy, however the actual iron that you use is lightweight and you can steam your way through plies of ironing. the water reservoir holds plenty of water for plenty of steam! I like the way the iron lights up a nice neon blue when it is plugged in. all in all a good,value for money iron. it looks good too, with a design to store the cable when put away. Nice smart design. There is nothing I dont like about my new iron!
Great iron fab amount of steam and haven't even used on the top setting yet Got creases out of cotton bed linen that had been unfortunately trapped inside of washing machine for more than 24hours with no problem Good value for money
Terrible iron compared to my previous one. I had wrongly assumed that as this was a presurised steam generator iron steam would be readily available when I pressed the steam button like my former iron (Morphy Richards). However, that is not the case you have to press and hold the steam button for a good 5-10 seconds before any steam is generated and upon releasing the button you have no control over when the steam will stop. This takes another 4-5 seconds to stop after releasing the button resulting in extra steam being pushed into the air/ironing board. This is difficult to manage and dangerous if you're ironing in the vicinity of children. I have turned this iron off and gone back to my previous model which just works. Press the button and get steam instantly, release the button and steam stops instantly. Much quicker, easier and safer.
Russell Hobbs 24440 Pressurised Steam Generator Iron
Choosing a new iron is a minefield, after reading numerous fabulous reviews I was still no further forward. A friend recommended this iron and said it would change my world. She wasn't wrong. It is light, very simple to use, quick to respond and glides through clothes effortlessly. I'm really pleased with it. Yes I would recommend this iron.