Customer Reviews — Wpro C00379698 Dishwasher Accessory White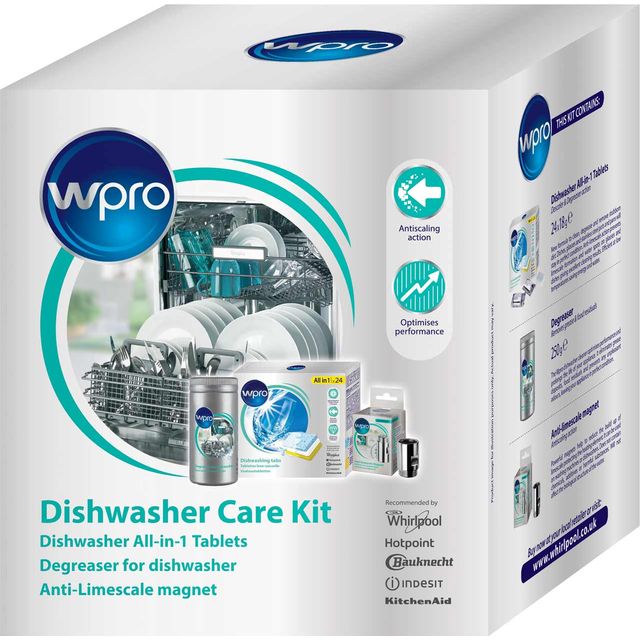 Customer Reviews — Wpro C00379698 Dishwasher Accessory White
Wpro C00379698 Dishwasher Accessory - White
Dishwasher care pack

Includes anti-limescale magnet & dishwasher tablets

24x18g all-in-1 dishwasher tablets for spotless results

Prevents limescale build-up to protect your machine

Suitable for use with all brands of machine
Great dishwasher for small households
Washes well good value
Hi, product not very exciting but does its job
Previously owned a Candy which lasted for 10 years so I thought better the devil you know. The machine is so quiet and wash cycle is a lot shorter than my old machine. The dishes are spotless and dry. Would buy again.
I was surprised how easy it was to fit and it lasts for 10 years!
I bought this as I was sick of paying for the leading tablet that helps with the build up of limescale. It had cost me a fortune over the years so I looked into an alternative. I checked out a few review websites and found that this little gadget could be the answer for me as it softens the water using a magnet which divides the calcium molecules stopping the build up of limescale . It was so easy to fit, it is threaded on both ends; just screw into the cold water feed of your machine and screw the pipe onto the other end. In the care pack it has dishwasher tablets and dishwasher cleaner/degreaser included and I was really surprised to see it had a 10 year guarantee. What's not to like?
Useful starter pack with a new dishwasher, as it comes with all the accessories that you could need.
First class service at all levels particularly impressed delivery and installation very professional very courteous will choose so first for any future requirementd
great product, designed to help extend the life of your machine