Customer Reviews — Wpro C00379698 Dishwasher Accessory White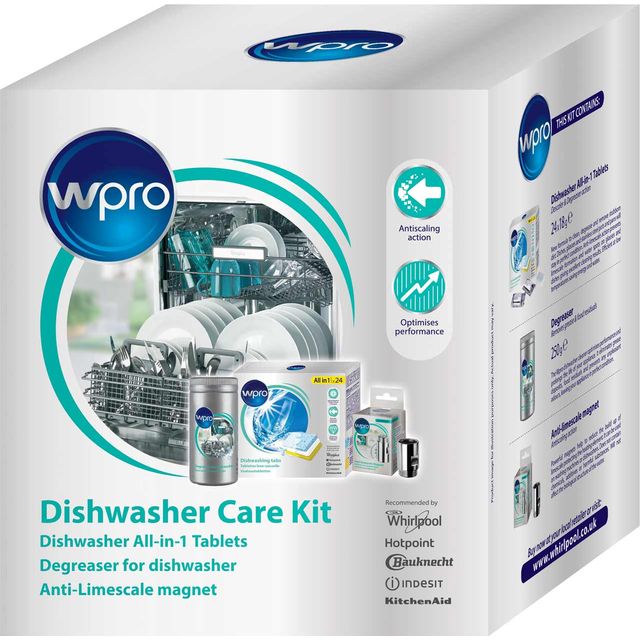 Customer Reviews — Wpro C00379698 Dishwasher Accessory White
Wpro C00379698 Dishwasher Accessory - White
Dishwasher care pack

Includes anti-limescale magnet & dishwasher tablets

24x18g all-in-1 dishwasher tablets for spotless results

Prevents limescale build-up to protect your machine

Suitable for use with all brands of machine
Could not get the device to fit due to the way the pipes were configured.
The magnetic water softener is rendered ineffective as you have to test the water from the tap to set the water hardness on your machine. The rest is sample rinse aid and some dishwasher tablets. Not great value at all.
Not worth it the tablets were rubbish. It would have been better to by a large packet of Fairty Platinum washtablets.
Beko WTK62051W 6Kg Washing Machine
I really don't like it. It's either a 28 min quick cycle (which always takes longer) or over 2 hours. No 60 min 60 degree option. This is not very helpful when you work full time in a hospital and need to get your clothes cleaned quickly and at a high enough temperature to kill any bugs you may have brought home with you! Also you have to be very careful and make sure that you put less than 6kg in the drum as it has trouble completing the cycle otherwise. This is a pain when trying to wash towels, jumpers, dressing gowns and other heavy items which hold a lot of water and become very heavy. In essence, this machine costs me more money as I have to do more washes, so electricity usage, washing tablets etc consumption goes up. I would not buy this product again as it is not suitable for me. I will say that AO.com are very helpful when you speak to them so I will use this company in the future.
ok; not the best value for money
Fine if you have a dishwasher!
I don't have a dishwasher so most of the pack was of no use. I bought the pack as it included a magnet that is supposed to help with limescale. In hindsight, I felt I'd spent money unnecessarily and should have sourced just a magnet.
It was £20 and I don't feel it was really value for money. The dishwasher tablets don't clean very well and the other items weren't of much use.