Customer Reviews — Wpro C00379698 Dishwasher Accessory White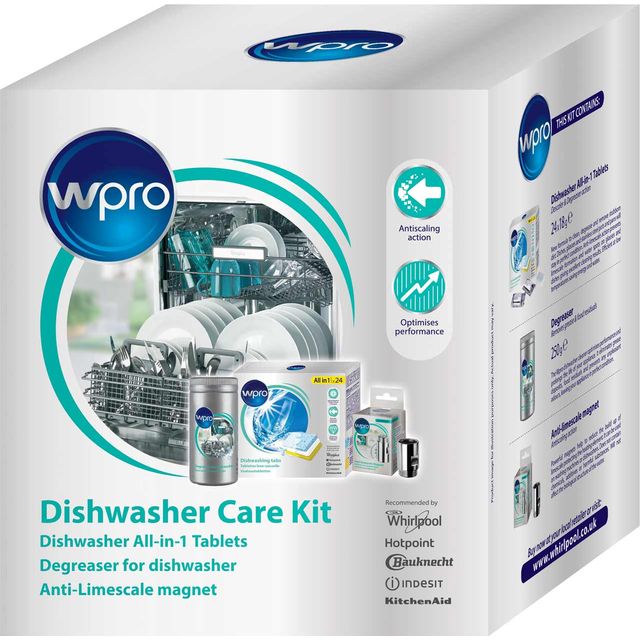 Customer Reviews — Wpro C00379698 Dishwasher Accessory White
Wpro C00379698 Dishwasher Accessory - White
Dishwasher care pack

Includes anti-limescale magnet & dishwasher tablets

24x18g all-in-1 dishwasher tablets for spotless results

Prevents limescale build-up to protect your machine

Suitable for use with all brands of machine
Looks great and easy to use
Still early to tell, but so far happy with my purchase.
Yes exactly as described we are really pleased with it.
Very quick delivery, speedy and efficient service. I'm very pleased with the dishwasher and it is so far performing well.
Great dishwasher, the door is very springy but I haven't fitted the cupboard front on yet so hopefully this will add a bit of weight. Unlike my previous models, the bottom inside of the dishwasher is lined in plastic rather than metal, not sure how this will wear in time. Very good cleaning and drying function. Hopefully this product will last as long as my previous two Neff dishwashers. Only had it a week but very pleased with the cleaning results so far.
It's fine good value for money we'll see how it performs over tine
Easily attached. This will hopefully counteract limescale. Generous inclusion of dishwasher tablets offsets the cost. Win Win
Whashing much cleaner .very quiet during the spin. Good choice of cycle economy useful wash..Classy looking machine .