Customer Reviews — Microsoft 365 Personal Digital Download for 1 User - Annual Subscription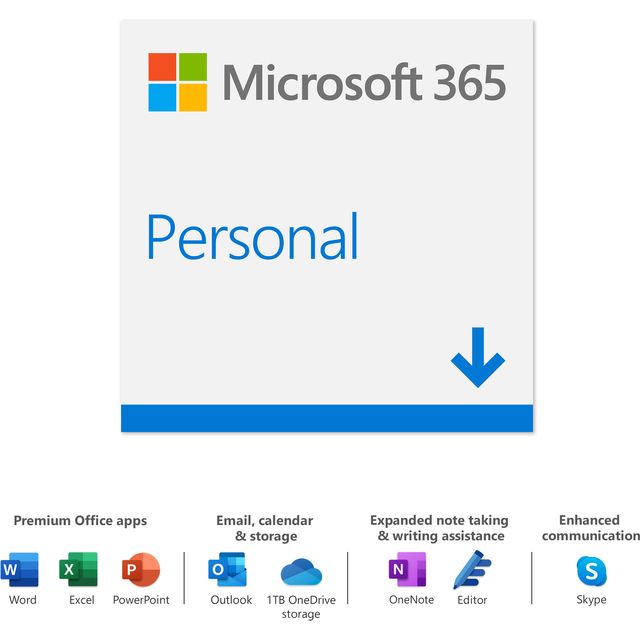 Customer Reviews — Microsoft 365 Personal Digital Download for 1 User - Annual Subscription
Microsoft 365 Personal Digital Download for 1 User - Annual Subscription
Install Microsoft 365 for one user across multiple devices

1TB of OneDrive cloud storage each for 1 user

Includes Word, Excel, PowerPoint, OneNote and Outlook

60 Skype minutes per month for 1 user

Always up to date with the latest applications and features
Easy backup and latest apps
Easy to install, the latest apps, and comes with 1TB of storage and automatically syncs - backup sorted!
Great value and came through as a download straight away
Great product, very easy to set up.
Finding it very good and nice to use, the installation was ok for a non techno.
Came via Email from AO on same day ordered. Easy to instal Pleased with product & price.
Ideal for one computer user. Easy to install onto computer.
simple and easy to install
Great! Really straight forward to download and get up and running