Customer Reviews — Microsoft 365 Personal Digital Download for 1 User - Annual Subscription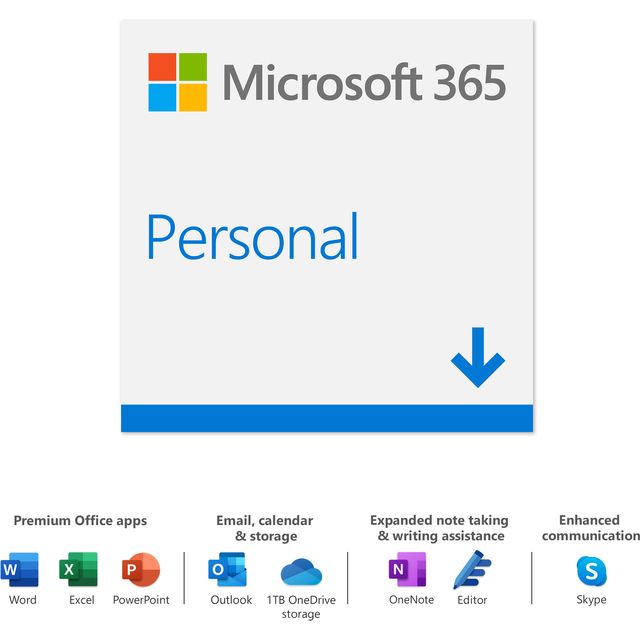 Customer Reviews — Microsoft 365 Personal Digital Download for 1 User - Annual Subscription
Microsoft 365 Personal Digital Download for 1 User - Annual Subscription
Install Microsoft 365 for one user across multiple devices

1TB of OneDrive cloud storage each for 1 user

Includes Word, Excel, PowerPoint, OneNote and Outlook

60 Skype minutes per month for 1 user

Always up to date with the latest applications and features
Great product and easy to install. Great for my daughter schoolwork .
Great product, easy to use.
Easy to use, ideal for homeschooling and to get work done.
Awesome suite of applications and very easy to download and set up
Great laptop for home schooling
Great laptop, perfect for the home schooling situation many of us are in the process of going through. Graphics are you great. Just remember to buy the microsoft package.
Absolutely wonderful laptop. Especially during homeschooling with the children.im so glad I bought it. Light weight and quick and very efficient. Lovely colour and has lots of hidden perks too!
Happy with the product and delivery.
Great little laptop. Perfect for my daughter's online learning whilst in lockdown.
I purchased this subscription alongside my daughter's first laptop which is amazing product in its own right. The product code, needed to initiate the subscription, came through almost immediately after hitting the purchase button and when the laptop arrived it was very simple to set up following the onscreen prompts. Well worth the purchase for piece of mind and ease of use.