Customer Reviews — Shark WV200UK Handheld Vacuum Cleaner Pet Hair Removal and with up to 8 Minutes Run Time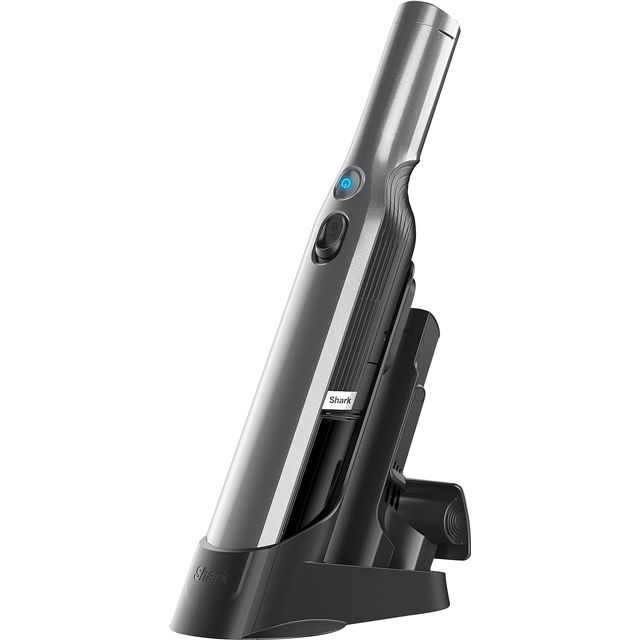 Customer Reviews — Shark WV200UK Handheld Vacuum Cleaner Pet Hair Removal and with up to 8 Minutes Run Time
Shark WV200UK Handheld Vacuum Cleaner Pet Hair Removal and with up to 8 Minutes Run Time
Up to 8 minutes run time from a single charge

0.1 litre dust capacity

Lightweight and portable

Special tool removes stubborn dirt and pet hair

Dustbin empties with a single touch
Nice and light and easy to use
Fantastic vac so small with so much suction. Love it
Really handy for the car now that a lot of car washes are closed. Not as powerful as a wired vac but I live in a flat so that wasn't an option for me but best wireless vac I've used so far. Solid product and I would recommend it!
Brilliant quality and convenient to use and charge/store!
Great little hoover. Doesn't have the longest battery run time but great all the same.
Excellent, don't get the low suction reviews. It doesn't feel that powerful when you put your hand near it, but if you create a complete seal on the surface it picks up everything I've thrown at it so far. Its ideal for doing the curtains and bedding which was becoming awkward with the larger shark
Great product! So easy and lightweight. Suction is really powerful. Would definitely recommend!!!
Handy, but suction a bit lacking
Great product, but I wish it had just slightly stronger suction. I wouldn't use it in the car because if this, but it is great for picking up dust and dry spills on kitchen floor and windowsills, also dead insects and spiders! I think older people would find it helpful rather than getting out a heavy hoover for small amounts of dust or dry dirt on floors. Don't have pets, so can't vouch for pet hairs!