Customer Reviews — Wpro Dishwasher Care Pack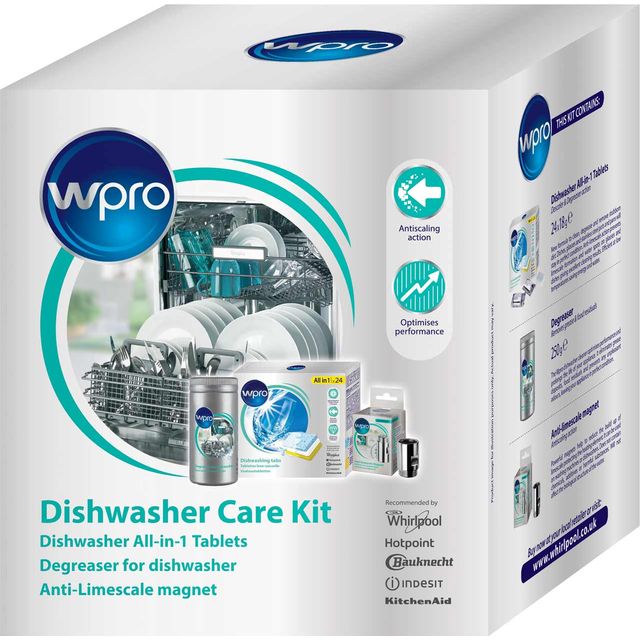 Customer Reviews — Wpro Dishwasher Care Pack
Wpro Dishwasher Care Pack
Dishwasher care pack

Includes anti-limescale magnet & dishwasher tablets

24x18g all-in-1 dishwasher tablets for spotless results

Prevents limescale build-up to protect your machine

Suitable for use with all brands of machine
Don't usually like tablets but these are as good as the gel capsules
The most useful item in this pack is the magnet which might help with limescale in the water. As I was replacing a dishwasher, I already had tablets and cleaner but I guess they are useful and I would have had to pay the same if I just bought the magnet.
Looks great. Very quiet. Great 25 min function. This is the 2nd Bosch dishwasher I have bought.
Good overall especially the little descaling magnet
A good product overall. The descaling magnet that you fix to the inlet hose when installing is a really great idea if you live in a hard water area like we do. Degreasing product looks good, haven't needed to use it yet. Starter pack of 20 tablets useful although they're not the high end ones that Bosch includes with the machine. Overall maybe a little pricey at £20 but worth it I think, especially for the little magnet.
Does what is says on the box