Customer Reviews — AEG 59cm Induction Hob - Black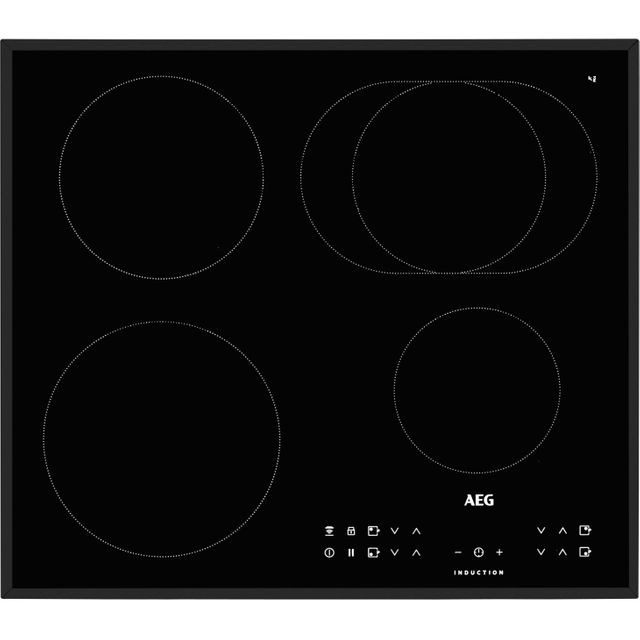 Customer Reviews — AEG 59cm Induction Hob - Black
AEG IKB64311FB 59cm Induction Hob - Black
4 induction zones, for safe responsive cooking

Hob heats your pans and not the surface to save energy

Quickly heats the hob to its highest temperature

Hob communicates with your hood for optimum extraction

Dimensions (cm) - H4.4 x W59 x D52
Brilliant hob and service.
The hob is excellent. Fits in easily where the other was removed. Heats reallyfast.
I wish I had made the change sooner.
I'm very pleased with this product. I was advised to go for the highest power available and have it wired directly to its own circuit breaker on the distribution board. Having done this I can use more than one pan at the same time. I have found the P function useful for rapid heating of water. I like the fact that you can set timers for different zones.
After spending literally weeks reviewing various induction hobs I finally decided on this one. I wanted the extra power of having a wired in hob and something that was easy to use. Love the simplicity, sleek design and power! Boils a pan of water in super quick time. I don't know how I managed before!
Looks classy and induction technology is well worth it. Good customer service from AO.
Superb. Great features. Induction converts.
Replaced our gas hob 2 weeks ago with this and we are converted already. It's a sleeker look than a gas hob, easier to clean, much safer as nothing gets too hot to touch, and it's super easy to control. We were amazed at how efficiently you can boil water on full power, so we even switched to an induction kettle. The rings are large enough for our biggest pan and a large frying pan. We like the individual ring timers, and the ability to pause everything with one touch. Superb bit of kit, worth the investment.
Super quick boil for large pans.
Really pleased with my AEG induction hob. A nice little extra finish on the edge that gives it a smart fitting. Very easy to use and clean. It's a win-win on quailty and price. Happy customer!
Excellent design and function. Responsive and fast heating. Only drawback is the lack of a power cable. No idea why this isn't included.