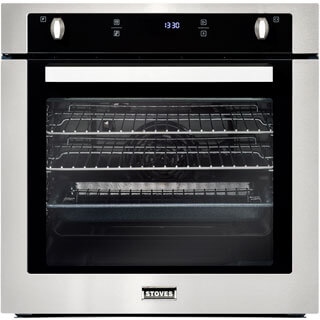 We have single ovens that are packed with clever features to give you a helping hand with the cooking. Or, if you have a lot of mouths to feed, our double ovens let you cook more at once.
When it comes to buying an oven we offer built-under models that live below your worktops. Or if you'd prefer it to be a little higher, we've built-in models that are perfect for fitting at eye level too.
We sell electric and gas ovens, so you'll be able to find a model that's ideal for your existing kitchen setup. However, if you would like to swap fuel types, check out our measurement guide to ensure you're ready to make the switch.
Meal times will be made simple with new oven technology like auto-cooking functions, while pyrolytic and catalytic self-cleaning features will make scrubbing a breeze too! Steam ovens also lock in flavours and nutrients, and steam cleaning make oven cleaning easy
We want to make buying an oven as simple as possible, so we've created a buying guide to help you with your purchase. And when you're ready to start shopping, head to our best buys or deals page first.