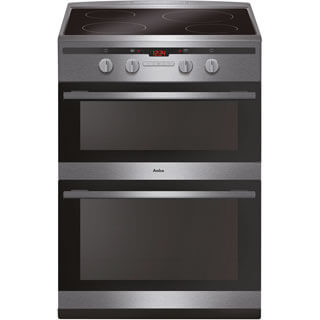 Take your pick from gas and electric cookers on our site. We've models from amazing top brands, in a range of styles and colours that feature all the best tech, so you can find the perfect cooking option for you.
We also sell dual fuel cookers, which have an electric oven that is super-easy to use, and a gas hob that will directly and quickly heat up your pan.
Cookers are perfect if you're looking for a freestanding model that you can grill, bake and fry with. But, if you're remodelling your kitchen and want sleek built-in appliances, head to our built-in hob and oven section instead.
Our cookers usually come with four hob burners and one or two ovens. We also have a great selection of range cookers – perfect for a large family.
We want purchasing a cooker to be as simple as possible. That's why we've created a buying guide filled with advice. And, when you're ready to start shopping, make sure to go to our best buys or deals page.