Customer Reviews — Wpro C00375499 Laundry Accessory White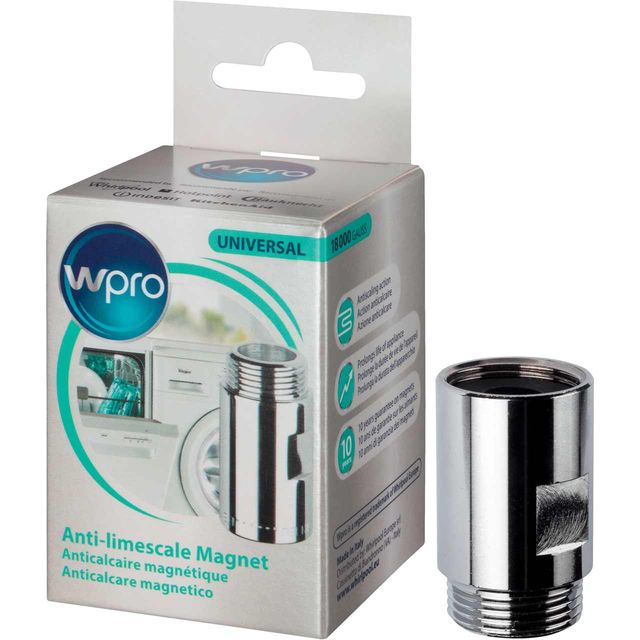 Customer Reviews — Wpro C00375499 Laundry Accessory White
Wpro C00375499 Laundry Accessory - White
Washing machine care pack

Includes anti-limescale magnet

Prevents limescale build-up to protect your machine

Softens water to help protect your machine

Suitable for use with all brands of machine
Very easy to fit, hopefully will prolong the life of the appliance
Simple solution for limescale
Simple to install. While we don't know how it will deliver on reducing limescale as it's too soon to tell, we were very happy with the simplicity and convenience of adding it at the point of installation for the appliance.
Seem to do the job when I had one before, so give this a go, if it only works a little then its better than nothing especially in our hard water area.
Super quiet, and easy to understand controls. Pleased so far but don't know about electricity use yet.
Water Softener & Neff integrated washer/dryer
Very pleased with the Wpro laundry accessory. We are in a hard water area this has reduced the use of liquid washing detergent by nearly 50% We have had a similar Neff washer/dryer before & the replacement is excellent with a few more improved programs
Great product - looks ace, works ace, it is ace. AO.COM is ace. Its all ACE, cheers AO.COM. My Samsung Eco Bubble plays a great wee tune when it is turned on and when it finishes. It is also a super quiet machine :) love it.
I added the WPro Laundry Accessory for my new Dishwasher and washing Machine - so far good, but we need to wait to see if long-term if it works.
Can reduce temperatures and times
Just done one wash reduce the time and temperature came out fine.