Customer Reviews — Vax Dual Power Pet ECR2V1P Carpet Cleaner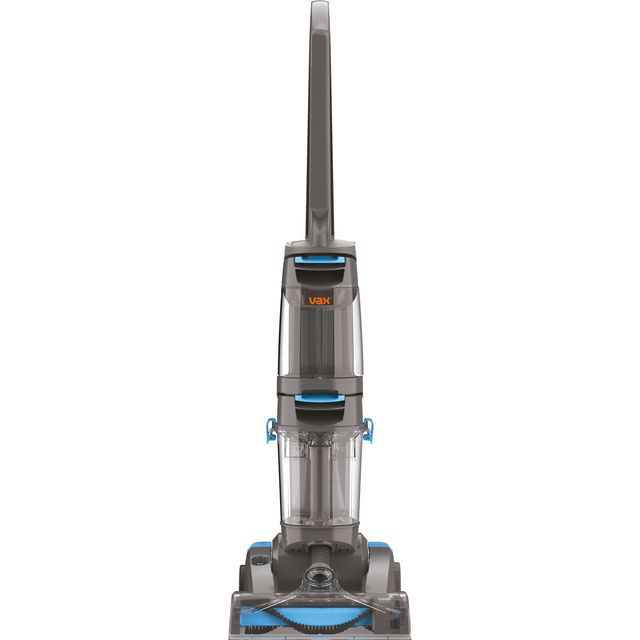 Customer Reviews — Vax Dual Power Pet ECR2V1P Carpet Cleaner
Vax Dual Power Pet ECR2V1P Carpet Cleaner
2.7L clean water capacity, 1.5L dirty water capacity

Brush bar rotates to effectively lift out dirt

800 Watt power output

Lightweight - great for cleaning from room to room

10.4 metre reach lets you clean large spaces
Powerful and easy to use, great if you have pets
Very quick delivery, does what it says, only drawback is it is quite heavy, so my husband has to push it ,not bad result.
Great lightweight , easy to use cleaner. We have two dogs so like to keep our carpets smelling fresh and clean. This is just the job.
Works really well carpets looking fresh and small amazing !
Needed a carpet cleaner at the end of a property rental. Very happy with product. Robust, great design. Very good value for money.
Cleaned all the carpets in the house and now they are clean and no wet dog smell. The solution tank is a little small but it does what it says on the tin
We are very happy with our vax carpet cleaner , we have recently got a new puppy so to keep everything clean and fresh it was ideal
Good performance for the price
Only used it once so far, so please remember that. It works really well on light dirt, especially with the pre-treatment. It goes through the detergent like it's going out of fashion, so that could end up being expensive if you use it a lot but the results were good. On par with a brand you can hire from certain supermarkets and DIY stores. The machine itself is quite loud bit not unbearably so, it also feels a bit flimsy but I can live with that, for the price and that it's not going to be used all the time. Takes a while for the carpets to dry - I kept going with the suction until I could see no more water being sucked up but it still took overnight for the carpets to dry, so if speed is your thing, this may not be for you, but the carpets were only slightly damp afterwards, anyway, so not really a massive problem unless it's a high traffic part of the house. Shaun, though, when you see the dirt it removes, it's worth it.