Customer Reviews — Miele Electric Single Oven - Clean Steel - A+ Rated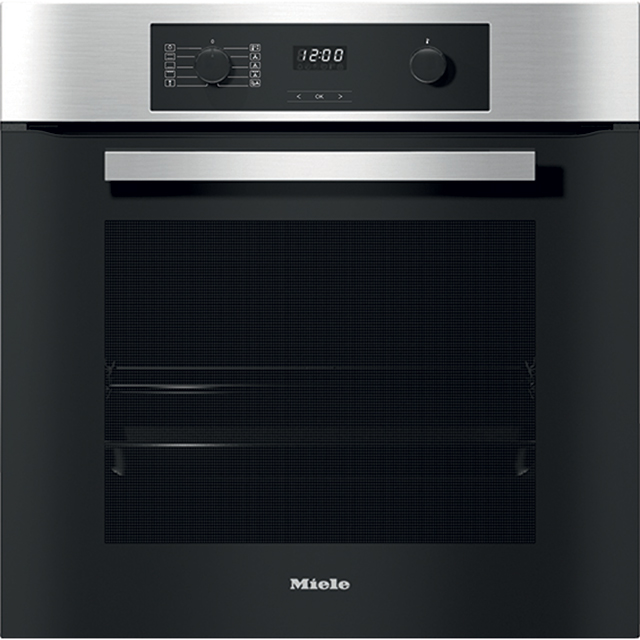 Customer Reviews — Miele Electric Single Oven - Clean Steel - A+ Rated
Miele H2265-1B Built In Electric Single Oven - Clean Steel - A+ Rated
Large 76l multifunctional oven has lots of programmes

Oven heats up rapidly so there's no need to preheat

Precise temperature control for incredible results

Special liners absorb grease to make cleaning easier

Tested for the equivalent of 20 years' use
Great and best I ever have before .
Absolutely superb oven. Have only just had it installed and used it a couple of times but the functions available are very useful.
Quality product as you would expect from Miele
Great oven with easy to use controls which is what I wanted so my husband could also use it ! Easy clean surface which does what it says
I'm very pleased with my new oven . I love the design fast preheat and energy efficiency . Very easy to use and no disappointment because the food is cooked perfectly . The only dislike is the higher price
Oven looks good, heats up really quick - so not even sure why they need the pre-heat function. Product info says it doesn't come with a grill pan but it has what they call a universal tray, a wire rack tray and a grilling/roasting insert.....so it does come with a grill pan......oh and you can grill with the door open if you choose - they just warn that heat will come out and the control knobs may get hot - but that's the same for any oven. Also really straightforward and easy to use. Cant believe the difference a decent oven makes!
Oven went in the unit the old one came out of with no problem. Easy to get up and running. The boost function to get the oven up to heat quickly is great and overall uses less electricity than the old oven with no boost function. The strong fan means that some foods might need a slightly higher cooking temperature to change colour. Grill function very efficient without burning the food.
I read glowing consumer reviews about this best buy product. I have not been disappointed. Good temperature control and grill.